For Quality Plumbing, Trust Christchurch's Specialists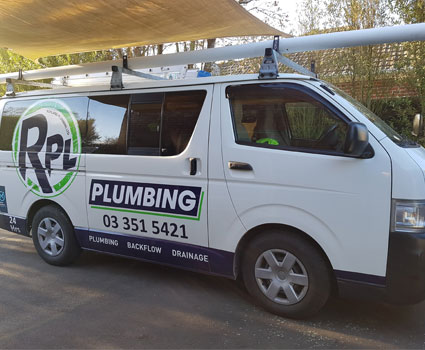 Work with a team of experienced and certified plumbers with a back catalogue of successfully completed jobs which spans over 30 years. Make RPL Plumbing the reliable choice in Christchurch plumbing, your first point of contact. Whether you need a hot water service installed or require fixtures for your new home, our efficient service and friendly team of plumbers make us a fantastic option. For more information, or if you require emergency assistance, please Contact us in Christchurch today. Our team is happy to help!
Great Results
ith RPL Plumbing, you never run the risk of having to fix the same problem twice. Once we diagnose and repair your plumbing, the issue is resolved and it stays fixed. Our expertise and experience means that we can quickly determine what the problem is, and work efficiently towards a solution. For plumbing and drainage in Christchurch, call RPL Plumbing today.
Over the years we have installed 1000's of hot water cylinders in Auckland and Christchurch our main focus is to install a COMPLIANT installation.
We employ our own staff; unlike many other cylinder guys we do not subcontract any of our work.
We are certifying plumbers.
One company = One warranty, when something goes wrong no hassles with one cylinder guy blaming another.
Cost-Effective
RPL Plumbing believes that top-quality service shouldn't have to cost the Earth. We work hard to keep costs to a minimum. By employing highly efficient processes we keep labour costs to a minimum. We also have an extensive supplier network that allows us to save on all materials and parts, and we pass these savings on to you.
Customer Service
Another cornerstone of RPL Plumbing's policies is our commitment to customer service. From our very first interactions you'll find our team of plumbers friendly, helpful, and reliable. During your plumbing installation we'll keep you fully informed of our progress, and of your options. So contact us today to see how we can help.
Insured and warrantied!
We have public liability insurance and are registered Master Plumbers  giving you peace of mind.
We have been installing hot water cylinders for years and we intend to stick around for the duration of your warranty. On request we are happy to provide testimonials from your area to reinforce your trust with the satisfaction of our existing client base. Check out our review pages at No Cowboys for more information.
We are passionate about providing you with best solution to meet your needs based on our years of experience and specialist knowledge.