Rohland Plumbing Customer Testimonials and Reviews
Trusted By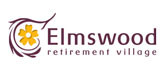 Honest and very sharp price on my repair. The insurance assessor was very impressed with the cost of my insurance repair from this company. Highly recommend.
- Christopher
Chris has saved my hide a few times coming out to urgent jobs. Highly dependable and recommended!
- Dave
I thought service, honesty and integrity at this level was a thing of the past! These guys are excellent!!! I will not consider anyone else for my properties.
- Ric609
We were notified of a badly leaking water main at our rental property on 29 December. The four plumbers we used over the past 7 years all gained a record of 'Never again' in our property file. We found Chris Rohland on your website and are totally satisfied with his performance. He met us on site, at the time he stated he would be there, decided he and his son could do the job that same afternoon - and did. He charged as stated, a reasonable hourly rate and no mileage charges. His bill for the job was fair and workmanship good.

A week later another tenant in an adjoining property returned home from holiday and found his property without water, and rang and asked if there was a chance his property could have been affected by our repair. I rang Chris, who said this was extremely unlikely but immediately offered to check out the problem for this person. He attended and found that the other property had a problem with their supply valve before their meter and advised them to call a council team to fix it. I have no hesitation in recommending this company - they definitely represent honest and old fashioned (meaning quality) tradesmanship.
- landlord2
I received three quotations for connecting the downpipes from a new garage to an existing storm water retention tank. Rohland Plumbing submitted the most affordable quotation, and were willing to do the job within the week. The quality of workmanship exceeded my expectations, and was done precisely as planned and on budget. In fact, when inspected by City Council, the inspector happened to comment on the neatness of the work done. I would thus certainly recommend using Rohland's services.
- Philip Speedy
Chris was recommended to me by a friend who had done some work at her house. I rang at lunchtime and Chris was over in the afternoon and fixed the leaking toilet! I would use Chris again and recommend to others.
- Miss Karen
I was very impressed with the job Chris did for me and would definitely recommend him to anyone needing an honest ,reliable, competent plumber. My very elderly neighbour had been told that her hot water cylinder was leaking and needed fixing. Chris checked it and there was nothing wrong with it, he didn't even charge her for that. What a decent guy!
- I. Poole
I appreciated the way Chris always took the time to explain what the problem was and what he had done to rectify it. Another great tradesman from this site.
- PJF